About 12Go Asia
Headquartered in Singapore with its main SEA operation office in Bangkok, 12Go.Asia is dedicated to serving multi-cultural and multi-national customers with high-quality, safe, secure and efficient regional transportation services. Registered in 2013 now the company becomes a global system of mutual settlements between agents and public transportation companies. 12Go Asia's core business is aimed at consolidation in the mass transit industry bearing the current challenges of the modern urban mobility. By using our best-in-class mobile app customers are able to automate their travel purchases with multiple convenient payment options.
Our Mission
Our mission is to be an integral member of the community by providing meaningful and cost-effective transportation choices. We want to help both the leisure and business travelers discover easily accessed e-tickets for busses, ferries, trains and air accommodations with the pan-regional and global reach.
What do we do
We build the system to issue multi modal tickets in South East Asia. A single entry point for passengers, operators and agents across countries, languages, currencies and cultures, a cloud in asian transportation heaven.
The coverage
Our ultimate goal is to connect door-to-door the whole ASEAN region from MRT to flights under the same standard ticket, this is why our team is managing connecting clients from many countries of the ASEAN.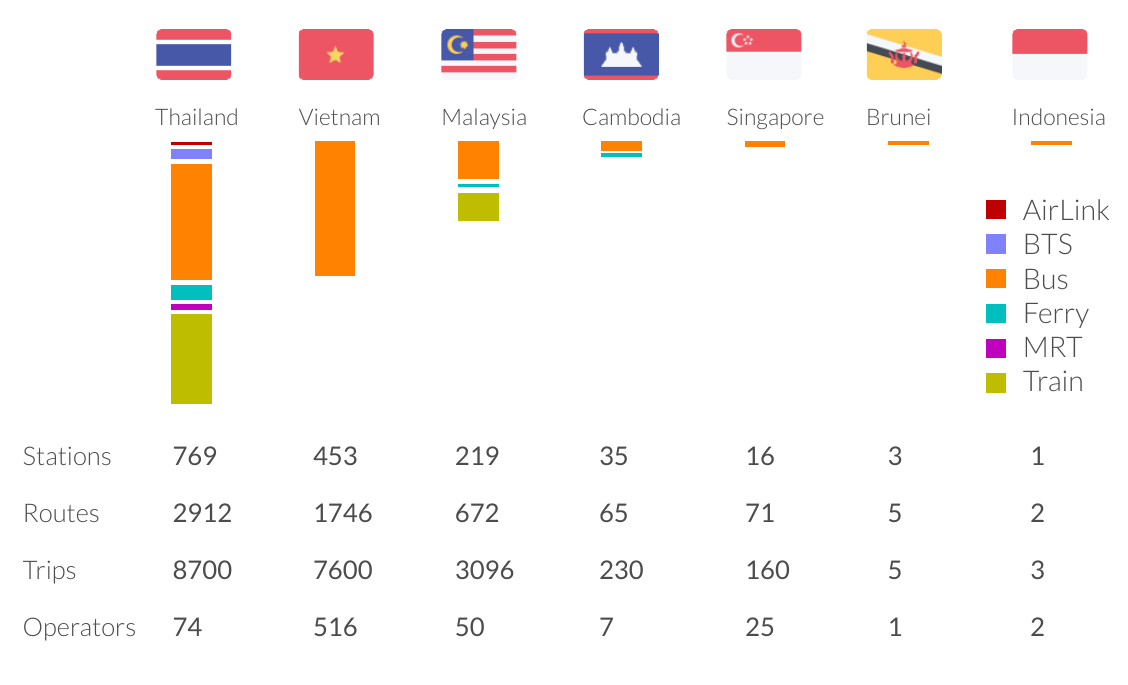 Our Partners
Our strategy is to bring service providers together instead of competing, hence the wide list of partners accessing inventory base from both consumer and provider side - passengers, transport operators (bus, ferry, minivan, flights), fleet management systems, travel agencies, transportation alliances, payment gateways are having the entry point they can communicate through.
The team
The team counts to over 20 people working on the range of projects, including core, data, mobile, business, pr and content. The management team below is an experienced core coming from different business fields.
Media references
Our offices
Singapore: 12Go Asia Pte. Ltd
Thailand: 12Go Thailand Co. Ltd